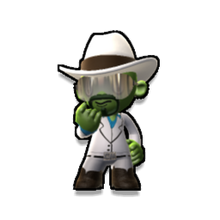 I am a major ModNation Racers fan and also a LittleBigPlanet fan. I have big plans for this Wiki, and am your new Bureaucrat!
My Stuff on MNR
Edit
I go online sometimes on ModNation Racers under the name "Sackstuffing." I'm always looking for friends, and download my stuff if you like hardcore tracks that make you go "what the sam heck was that?"
Me and the Wiki
Edit
I am currently one of the only users on this wiki, besides "Game Trooper", that is a recurring editor. Recurr with your edits! Currently using: Default Skin
Other Wikis
Edit
Lots of others, but mainly this one.
Me and the WWW
Edit
I'm usually Sackstuffing, or Alpha Racer. Depends.
January 2011- Nappy Yew Hear!
My Signatures
Edit
I change my siggy every so often. Feel free to copy them and edit for your signature!

Alpha RacerRacing Past Espresso! 14:00, June 5, 2010 (UTC)
Alpha Racer Using a Sonic Rift is Mr. Richard's Special Skill! 14:27, June 12, 2010 (UTC)
Alpha Racer Bolt Storm 'em near the shipping yards, Tag! 19:17, June 19, 2010 (UTC)
Alpha Racer Shield against all weapons, unless you like the pain… 14:25, June 26, 2010 (UTC)
Alpha RacerHOLY COW YER IN THE LEAD! *moo* 21:38, July 28, 2010 (UTC)
Alpha RacerDominating the Pain! 22:48, July 30, 2010 (UTC)
AlphaThat is covered in sprinkles. WE KNOW WHAT IT IS! 16:45, August 4, 2010 (UTC)
AlphaWhy don't you ask the Hungarian Navy!? HAHAHA! 14:05, August 16, 2010 (UTC)
AlphaSee ya on the track! 21:43, August 14, 2011 (UTC)
Community content is available under
CC-BY-SA
unless otherwise noted.