A Token is a collectible Prop that players can acquire in a race in Career Mode. There are 5 tokens hidden on each Track, making a total of 215 (or 150 in ModNation Racers: Road Trip). Each token can be cashed in at the Shop, where you can have a lucky dip at either 1, 2, or 5 tokens per dip. The higher the token cost, the more valuable the item will be. Of course, you can always use these items you've unlocked to customize your Mod or Kart. The player requires all tokens to unlock every item.
Token Unlockables
Edit
ModNation Racers
Edit
One Token
Edit
If you bet one token, you can unlock miscellaneous attachments for Karts, Mods, and Tracks.
Mods:

Headgear: Dino, Paper Bag, Boogey, Sombrero, Phoenix Lucha
Eyewear: Night Vision
Footwear: Cowboy

Karts:

Wheels: Chopping Block, Stone, Roulette, Color Wheel, Clear, Lollipop, Camera Lens, Skullz, Teddy Bears.
Seats: Recliner, Mushroom, Toilet, Stump, Books, Garbage Can, Crate, Cinder Block, Electric Chair, Stool, Office Chair, Park Bench, Old Car, Cowhide, 
Steering Wheels: Military, Chain, Cookie, Donut, Pirate, Clock, Bamboo, Pizza Box, Toilet Seat, Rotor, Sprocket, Balloon.
Spoilers: Weight, Luggage, Snow Board, Paddles, Lightning, Hockey Sticks, Ladder.

Tracks:

Brushes: Skull Brush, Arrow Brush, Star Brush, Ramp 2 Brush, Cross Brush, Steps 2 Brush, House Brush, Pyramid Brush, Heart Brush. 
Two Tokens
Edit
For 2 tokens, you can unlock engines for your Kart.
Engines: Rootbeer Keg, Wind Up, Wind Turbine, Nuclear, Warp Drive, Propane, Hamster Wheel, Heart, Outboard, Shuttle Booster.
Five Tokens
Edit
If you bet 5 tokens you will unlock Kart bodies.
Kart Bodies: Cosmo Mobile, Mower, Rolling Refuse, Choo Choo!, Short Bus, I Scream, Rosso, Eliminator, TSD, Fender Bender, Grand Touring, Big Rig.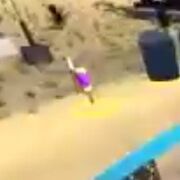 Community content is available under
CC-BY-SA
unless otherwise noted.