Peketo is one of the six playable characters from the free horror/fighting game, The black heart. For Modnation racers, Peketo has been made three times, the most recent one being DatKoopaTroopa64's incarnation.
lahar2's Peketo
Edit
The first version of Peketo made for ModNation Racers. His head is a light grey with a splash of blood on it. He has dark red shirt and pants, coupled with black shoes. It seems to be the most downloaded and used version of Peketo.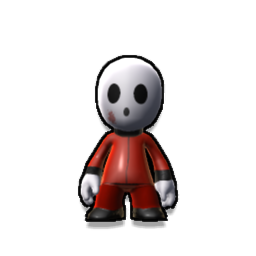 Mr24-7_365's Peketo
Edit
This incarnation is the least popular Peketo mod at this time, having all of its online statistics at zero, despite the mod being released in 2010. It has a similar appearance to lahar2's Peketo mod, but doesn't have the splash of blood, his clothes are a darker tone, and his eyes are further apart from each other. The reason for it not being so popular may be because it was released not long after lahar2's Peketo.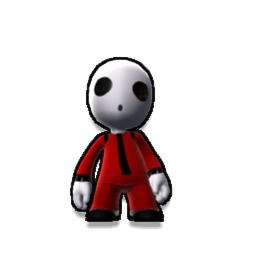 DatKoopaTroopa64's Peketo
Edit
The latest incarnation of Peketo was made by DatKoopaTroopa64. It has a pure white skin color, a red shit, and black trousers and shoes. His eyes are close to each other. DatKoopaTroopa64 also made a kart for his Peketo. Unlike the other two versions, this ones eyes and mouth animate.
Community content is available under
CC-BY-SA
unless otherwise noted.