Welcome to the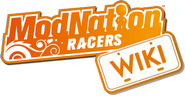 The wiki about the ModNation Racers series that anyone can edit.
We currently have more than 484 articles on this wiki and you can help by editing pages!
ModNation Racers servers were shut down on 10th October 2018.
Links
Click here to join the Discord discussion server. (Link changed to the new Discord server.)
Click here to go in the archive website and get your mods, tracks and karts!
Featured article

ModNation Racers is a PlayStation 3 kart racing game developed by United Front Games. ModNation Racers is the second of the PlayStation games to adopt the "Play, Create, Share" motto, with the first being LittleBigPlanet. The game allows you to create your own costumes (known as "Mods"), karts, and tracks. ModNation Racers for the PlayStation Portable is the PSP version of the game developed by San Diego Studio. Read More....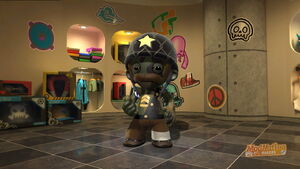 Nato is an army general, or colonel, with explosives. He has bandage around his leg (likely happened during war.) You have to race against him and his team of Boy Scouts for his Grudge Match. He is either insane or mentally ill, as proven by the pre-Sinkhole cutscene, where he fires a missile and tries to get rid of the other racers.
Read more...
Featured Video
Gallery
Help with...
Latest News
Blogs
]] SDS has released an update for ModNation Racers: Road Trip that includes the ability to create online races with up to eight players. It also improves Ad-Hog capabilities to support eight players and races on unpublished Tracks.
YO Modnation! Ready to trick out ya track? Give it a little spin on the city side? Well this is for all ya! The Big City Extention pack is here! With several new UFG tracks, tokens, challenges, and again, over 40 parts, you can truely make the city of your dreams! Something the Seaside theme couldn…
I have just received word that I got accepted and I'm now an Admin of this Wiki! These are the things I'm planning to do next.
That's right, you can actually gain Achievements on this wiki now. Some of them are customized as well.
As a side effect, there is also the Achievement Leaderboard! Try getti…
See more >
Featured Image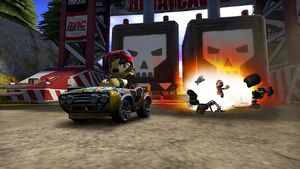 Featured Poll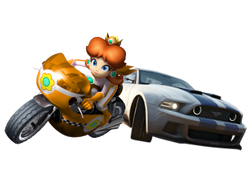 Community content is available under
CC-BY-SA
unless otherwise noted.